Important information for all FLTRI licensed athletes for Championship at IM70.3 Luxembourg
15/06/2022
Every FLTRI athlete who wants to participate in the Luxembourgish National Middle Distance Championship during the IRONMAN 70.3 Luxembourg Région Moselle on Sunday June 19 is required to:
1) Wear an official club uniform during the race
2) Have the uniform with them at uniform control at the bike check-in in Remich on Saturday June 18 (check-in time is 2 to 7pm). You can wear the uniform or just have it with you and show it to the referee controlling the uniform on site. Photos will be taken for control purposes.
3) Gather together at the beginning of the rolling start on Sunday morning at 9am. We kindly request you to start together in order to be able to efficiently monitor the ranking for the championship during the race and in order to be fully in line with the overall planning of the event with the targeted timeframe for the flower ceremony.
4) All athletes who present themselves at the start line at a later stage will not be considered for the flower ceremony (overall podium Luxembourgish Championship) scheduled for early afternoon!
---
Cross-Duathlon Championnat National Belvaux
19/01/2022
---
Aquathlon 2022
07/11/2021
---
Duathlon Junglinster
04/10/2021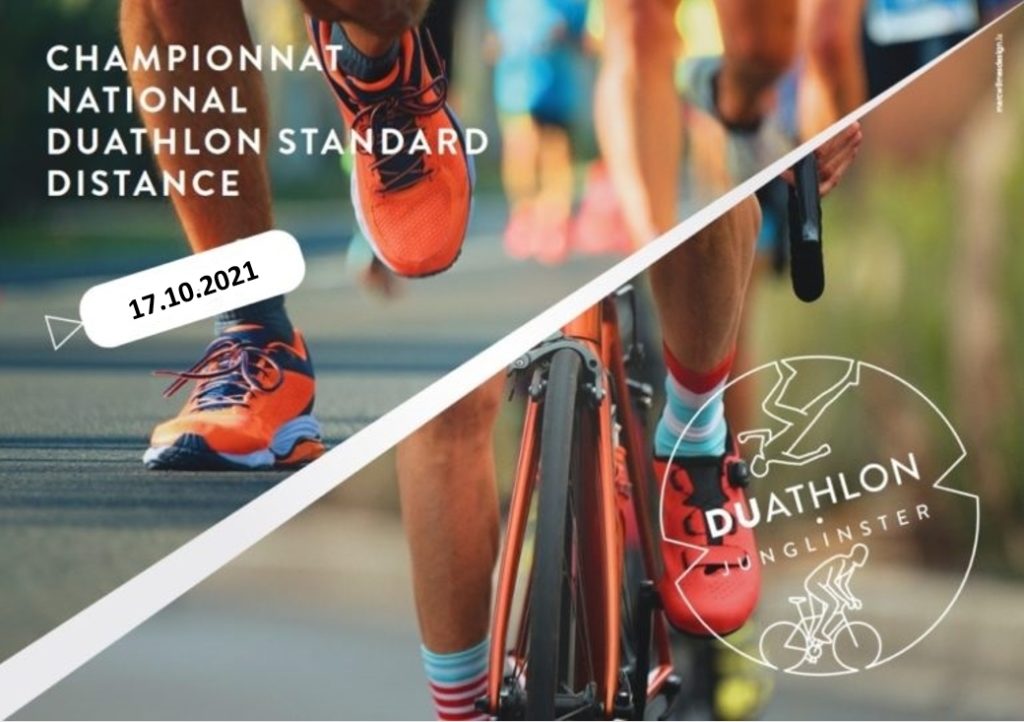 Championnat National de Duathlon
Dimanche 17 octobre 2021
JUNGLINSTER
---